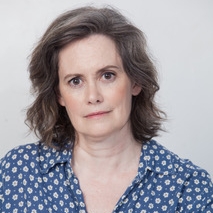 "Breastfeeding is "natural" but it isn't always easy. My aim is to support mothers, babies and families so that breastfeeding is a sustainable and rewarding experience."
I was inspired to become a Lactation Consultant (IBCLC) after I experienced my own breastfeeding challenges. I've worked for over 10 years helping families achieve their breastfeeding goals. I'm committed to providing my clients with the care and support that nursing mothers, babies and their families deserve–and to help them achieve their breastfeeding goals. I offer non-judgmental, clinical, evidence-based counseling. I am happy to help.
Along with my private practice, I lead a breastfeeding support clinic at The Wild, in Greenpoint, Brooklyn and work part-time as a lactation consultant on NYU hospital's mother/baby unit.
I have a Bachelor of Science in Public health and Media from City College.
HOME VISITS
I offer home visits in Manhattan, Brooklyn, and Queens. During this 1.5 to 2 hour initial visit, I take a medical history and address your breastfeeding issues and concerns. I also bring a digital scale to weigh your baby before and after feeds to access intake and make sure she/he is getting enough to eat. I will leave you with a written plan based on our work together, a receipt and instructions for reimbursement by your insurance provider.
Follow-up visits are offered at a reduced rate.
BREASTFEEDING SUPPORT GROUPS
BREASTFEEDING SUPPORT CLINIC AT WILD WAS MAMA, Fridays @ 10:30 AM - 12:00 PM
In an inclusive relaxed and supportive group setting, I offer hands-on assistance and accurate information on a variety of breastfeeding related issues. Common issues include latch issues, weight gain, milk intake, introducing a bottle, pumping and going back to work… to name a few!
Babies all ages are welcome!
Before nursing, babies can be weighed on a digital scale to help assess how much milk the baby is receiving from the breast. Moms will have some one-on-one time to address individual needs as well as opportunities to meet and socialize with other moms.
$35.00 General rate | $5.00 with Medicaid card
PRENATAL CLASSES
There is a lot of information out there on breastfeeding and it can be a bit overwhelming. One way to get clarity is to take a prenatal class.
I offer private prenatal breastfeeding classes in the comfortable setting of your own home. The class runs 1.5 hours. I provide clear and clinically recognized information, which focuses on how to breastfeed within a modern context so that families can manage their feeding choices. Partners and support people are encouraged to attend.
Topics include:
· Comfortable and effective latch-on
· Positioning techniques
· Getting breastfeeding off to a good start
· How to know your baby is getting enough milk at the breast
· Common problems
· Normal nursing behavior
· Sleep strategies
· Pump & storing milk
· Going back to work
· When and how to introduce a bottle
· Diet